Learn German in a fun and interactive way.
We are presently running a variety of classes; face-to-face and online
Highly differentiated courses are offered to children from preschool to high school age. Classes are tailored to a student's skill level and age.
To enhance learning we utilise
Written and told picture stories parallel in all classes
Performed theatre plays and a rap
Presented assignment and speeches
Commented "Minecraft" in German
Organised and performed in Nativity plays for Christmas
Written, two audio plays. Produced and broadcast with SBS German Radio: Verlaufen and Ein Hühnerkrimi,
Interviewed interesting German speakers for SBS Radio. Broadcast on SBS German Radio,
Learned poetry and recited in our online classrooms,
Went on a German Camp with our teenagers for DSD preparation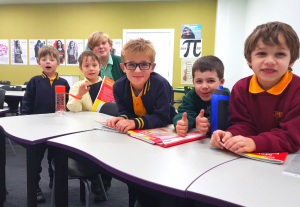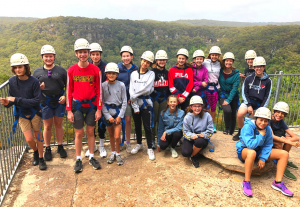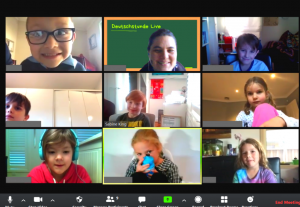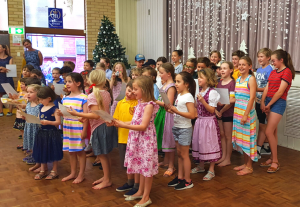 We offer classes during the NSW school term.
We teach children from Pre-Kindy to year 12; including tailored classes to prepare for the DSD1 and DSD2.
Cost pre lesson is $26 per student, $21 for siblings, payable per term.
---
Classes for Kids and Teenagers
Our students are split into various groups based on their age as well as their command of the German language. Children e.g. from German speaking families who live in Australia and whose focus is on improved writing and reading, will be grouped together.
Children who only have little (e.g. through one German parent or grandparent) or no exposure to German will be grouped together.
Classes sizes are kept small to ensure an intensive learning environment. All classes are taught by qualified German teachers.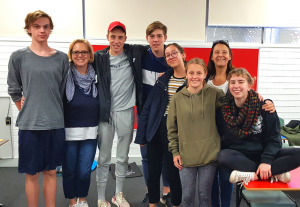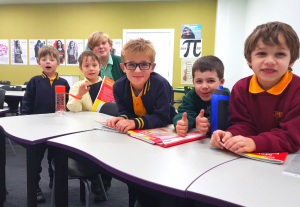 ---
DSD – Deutsches Sprachdiplom
The 'Deutsche Sprachdiplom' is an internationally acknowledged certificate issued by the German Department of Education.
The DSD program prepares students for a study in Germany in matters of language and cultural issues. It culminates with an exam and a certification on language competencies on different levels.
More information on the DSD Page